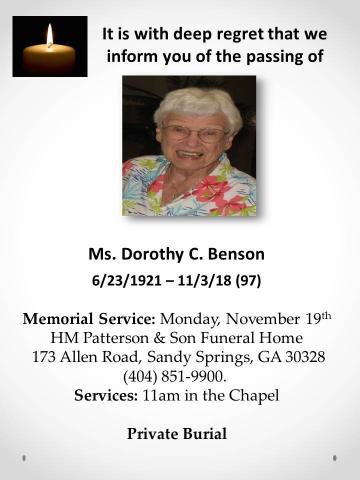 Dorothy C. Benson (Dot) passed away Saturday, November 3.
Ms. Benson was the force behind the creation of the Fulton County Senior Multipurpose Complex that is named in her honor and located in Sandy Springs.
A Memorial Service will be held at Patterson Funeral Home on Monday, November 19, 11:00am, 173 Allen Road, Sandy Springs, GA.
The family has requested that in lieu of flowers, contribution should be made to the "Friends of Benson" 6500 Vernon Woods Drive.
In acknowledging her contribution to the Senior Community, a celebration will be held in January at the Benson Center which will highlight her love for horses (time to get those hats and boots ready).