Working together to serve our community!
The Dorothy C. Benson Senior Multipurpose Complex, commonly referred to as The Benson Center, serves North Fulton County residents through three distinct levels of services for independent, semi-independent and semi-dependent individuals. At the Benson Center you will find informative classes and programs to enhance your life and keep you socially active and healthy.
We wish to welcome you and hope you will join our circle of members.
Multipurpose Facility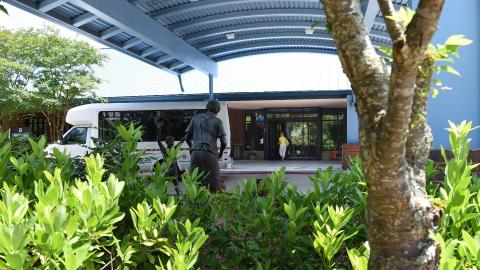 The Multipurpose Facility goal is to serve independent participants 55 years of age or older through various cutting edge programs (classes), services and events. The Multipurpose Facility programming is geared towards participants who are looking for classes and opportunities to build and maintain social networks.
Programs feature:
Classes in Art and Computer programs
Social networking opportunities
Nutritious meals (breakfast and lunch)
Therapeutic and social activities and instruction
Health services
Aquatics and other fitness programs
Transportation
Adult Day Care Facility
The Adult Day Care Facility offers a structured, comprehensive program for adults with functional limitations for all or part of the day. Examples of functional limitations may include some difficulty with mobility, dining, toileting reminders, as well as other physical or cognitive challenges. Our programs offer a variety of social, health and related support services in a protective setting. This program is designed for individuals who only need minimal supervision and assistance.
The Adult Day Care Facility supports frail adults who choose to remain in the community rather than prematurely move to a personal care home or a nursing facility. This program also supports caregivers who prefer to continue caring at home for a physically or cognitively impared adult. Fulton County provides a social model adult day program with limited health-related services to persons 55 years and older.
Programs feature:
Nutritious meals (breakfast, lunch and snacks throughout the day)
Physical fitness activities and instruction
Activities that promote socialization
Health and medication monitoring
Aquatics and land fitness opportunities
Caregiver education and support services
Field trips and special events Arts programs
Neighborhood Facility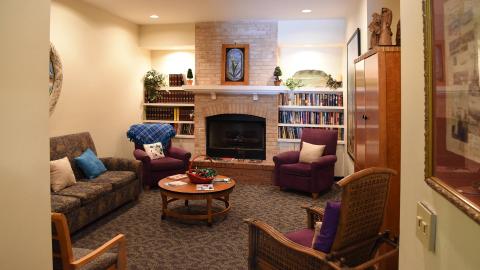 The Neighborhood Facility is designed for those ages 60 and older who seek opportunities for socialization in a smaller group setting. Transportation is available for seniors who do not drive. A van will pick seniors up at home on week days and bring them to the Neighborhood Center for a wide range of programs and activities, including a daily hot lunch. There are no income requirements and no charge for the programs or lunch, although seniors who participate in the programs are encouraged to make voluntary donations to help support the center. The Sandy Springs Neighborhood Center is managed by Senior Services North Fulton. Senior Services North Fulton's mission is to serve seniors throughout North Fulton County.
Daily activities include:
Fitness and exercise classes, aquatics, walking groups, bingo and english classes
Arts and crafts classes, ceramics, jewelry and card making
Mahjong and bridge
Lectures on topics relevant to older adults
Weekly trips to area retailers, malls and cultural events
Crocheting and sewing projects benefiting area charities and military services overseas
Nutritious meals (breakfast, snacks and hot lunch)
Seasonal parties and events such as a farmers market, vision clinics, flu shots and holiday celebrations
Transportation to medical appointments
For additional Senior Services in North Fulton County (such as transportation) you might like to visit the website of Senior Services North Fulton.