There is always plenty happening at The Benson Center.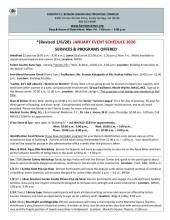 You can also view or download a pdf copy of The Benson Center January 2020 Event Schedule.
The Galleries that we show below are a DRAFT and may be subject to correction.
If you see any error(s), please let us know.